Friends of Eastcliff
ANNUAL GENERAL MEETING
Wednesday, 27 February 2019 from 19:30-21:00
TAAG Arts & Community Centre 4/5 Northumberland Place, TQ14 8DD Teignmouth
All are welcome. If you are not a member you can join on the night
WE WOULD LIKE TO HEAR FROM YOU BEFORE THE MEETING
Do you have any comments or suggestions about the the work we do in The Dell or The Orchard? Do you have any planting suggestions? Is there anything we're getting wrong?
Would you like more information about the agenda?
Do you have any nominations for the committee?
I would also appreciate it if you would let me know if you are thinking of coming to the AGM, just for an idea of numbers
Wild about orchids. Lots more this year than last year, They are spreading. Seen near the meadow spring where the soil is very damp-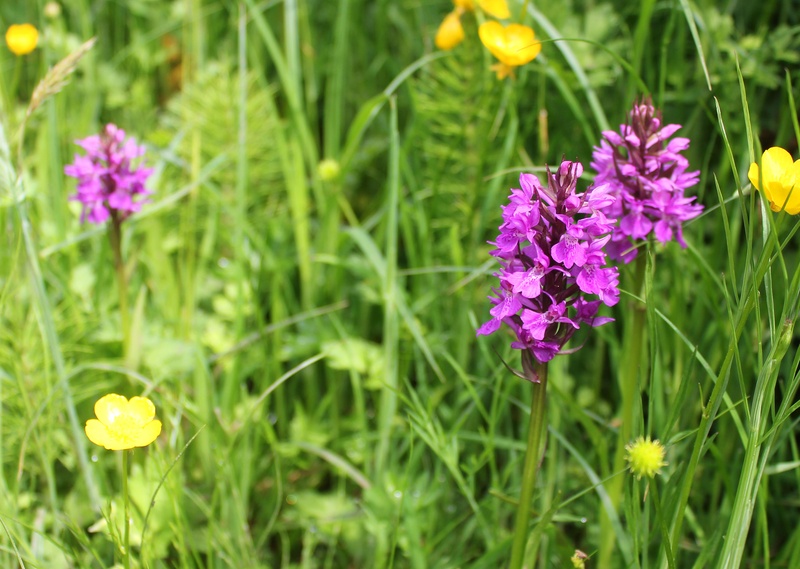 Can you identify this orchid?    Is it a Marsh Orchid?

Railtrack have finally finished using their contractor to drill and take samples of the cliff rock. There was concern that the spring in the upper field may be disturbed, but we were assured that the drill bit would go down through a sleeve so that nothing can leak into the hole left.